Regular price
$350.00 USD
Regular price
Sale price
$350.00 USD
Unit price
per
Sale
Sold out
Share
Be your own jewelry designer and make the custom engagement ring of your dreams!
The process to make your dream ring!
Step 1: Start by sharing your vision for your dream engagement ring by sending me a message here or by email. Ameliarayjewelry@gmail.com
Step 2: Share your ideas and preferences about the ring design, allowing us to understand your style and desires.
Step 3: Together, we'll embark on a journey to discover the perfect gemstone(s) or diamond(s) and ideal materials for the ring settings.
Step 4: Based on the chosen elements, I'll provide you with a rough quote for the wholesale material cost.
Step 5: After you've approved the quote and submitted all design requests, we'll commence the design process, which typically takes one week.
Step 6: You'll receive rendered proofs for your approval, and we can discuss any necessary redesigns. Please note that redesigns may incur a fee.
Step 7: Once the rendered proofs are approved, the production phase will begin. At this point, no further changes can be made. The production process usually takes 3-4 weeks.
(If you purchased a resin cast, that will be sent first for fitting purposes only) Once the fit is approved, Step 8 will begin.
Step 8: Finally, you'll receive your dream ring in a beautiful pink engagement ring box, meticulously shipped with insurance and signature required, particularly for items valued over $1000.
A note about the design fee listing:
I am a jewelry designer and I will make the ring of your dreams. Purchase this listing to begin the process. I am an artist and it is important for me to protect my time and work, so I have created this statement to make sure we are all on the same page.
The $350 design fee covers the creation of one custom jewelry CAD drawing, presented to you as a render. Once you approve the design, a separate order will be placed to craft the actual piece of jewelry, with the price determined by the wholesale cost of materials. Please note that there is no obligation to purchase the jewelry.
As the design fee is non-refundable, even if you choose not to proceed with the purchase, it reflects the time and effort invested in creating your personalized design. Any additional designs or design changes will incur an additional fee.
Should there be any misunderstanding regarding your original design intent, I am happy to make necessary adjustments free of charge. Within 7 business days, you will receive the initial render, and I am eager to commence our collaboration!
View full details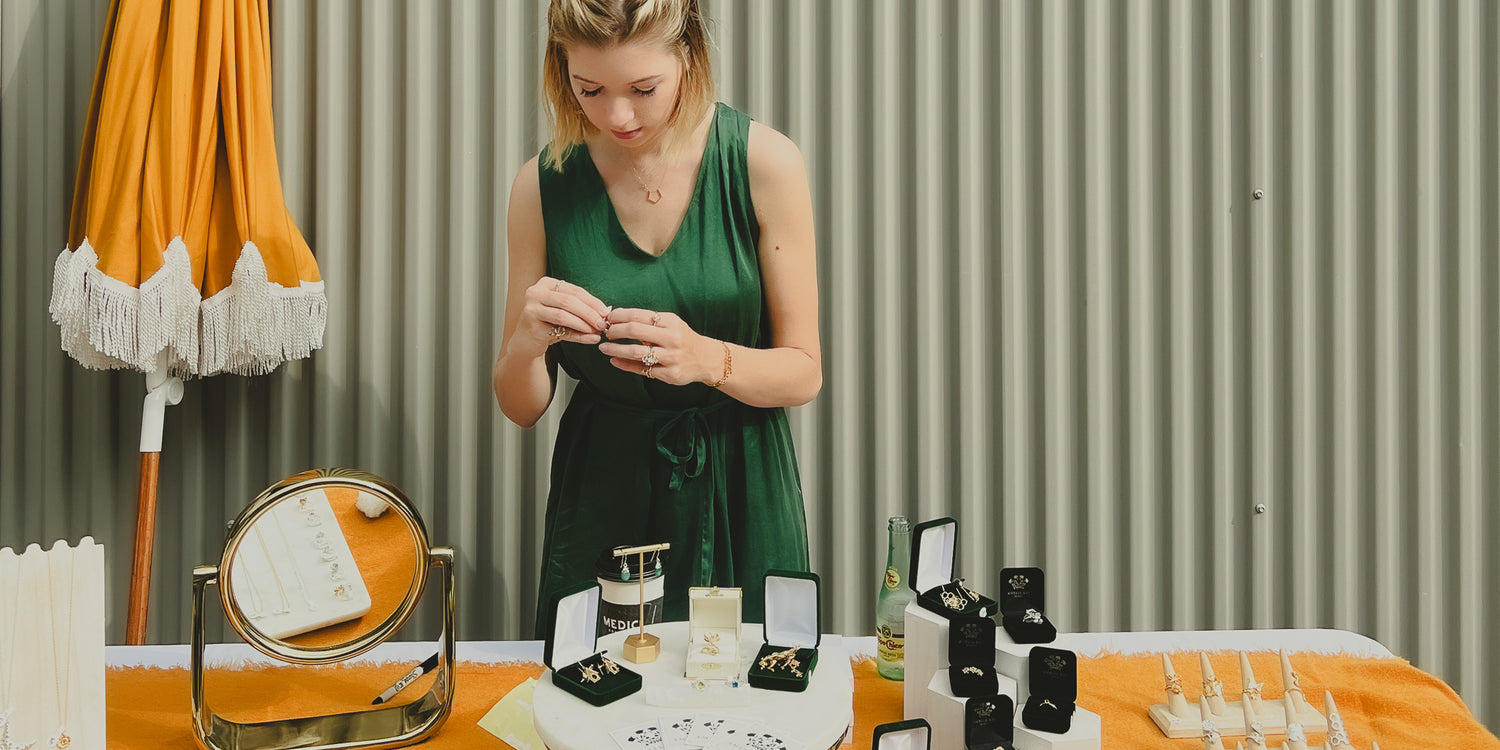 About Amelia Ray
Amelia Ray is a Texas-based jewelry designer who creates unique, nature-inspired pieces using 3D printers. With a commitment to sustainability, Amelia prioritizes ethical sourcing of diamonds and gemstones. She is dedicated to minimizing environmental impact by utilizing non-plastic packaging and employing sustainable methods throughout her jewelry-making process. As a one-woman show, Amelia welcomes inquiries and custom requests, ensuring personalized attention to bring your dream piece to life. Feel free to reach out with any questions or design ideas