Regular price
$220.00 USD
Regular price
Sale price
$220.00 USD
Unit price
per
Sale
Sold out
Share
MAGNOLIA FLOWER GARDEN BRACELET CUFF
Material: Solid Silver
Discover the exquisite Magnolia Flower Garden cuff, a stunning piece of jewelry featuring intricate details of magnolia, sunflower, and peony flowers. Created using advanced 3D printing technology, this cuff boasts precision and accuracy in its design, all crafted from premium sterling silver.
With a diameter of 7 inches, this adjustable cuff is suitable for a range of wrist sizes, making it a versatile addition to any jewelry collection. The floral-inspired design is perfect for nature enthusiasts and those who appreciate beautiful patterns.
Make a statement with the Magnolia Flower Garden cuff, a unique and beautifully crafted piece that will elevate any outfit. Order yours today and experience the beauty of this garden-themed jewelry.
Amelia Ray is a Texas-based jewelry designer, who works with 3D printers to create nature-inspired jewelry. I use nonplastic packaging, I source ethical diamonds and gemstones, and try my best to use sustainable methods of jewelry making. I am a one-woman show, so don't hesitate to reach out if you have any questions, I will reply as soon as I can. I love to make custom pieces, so reach out to me if you have a dream piece in mind!
View full details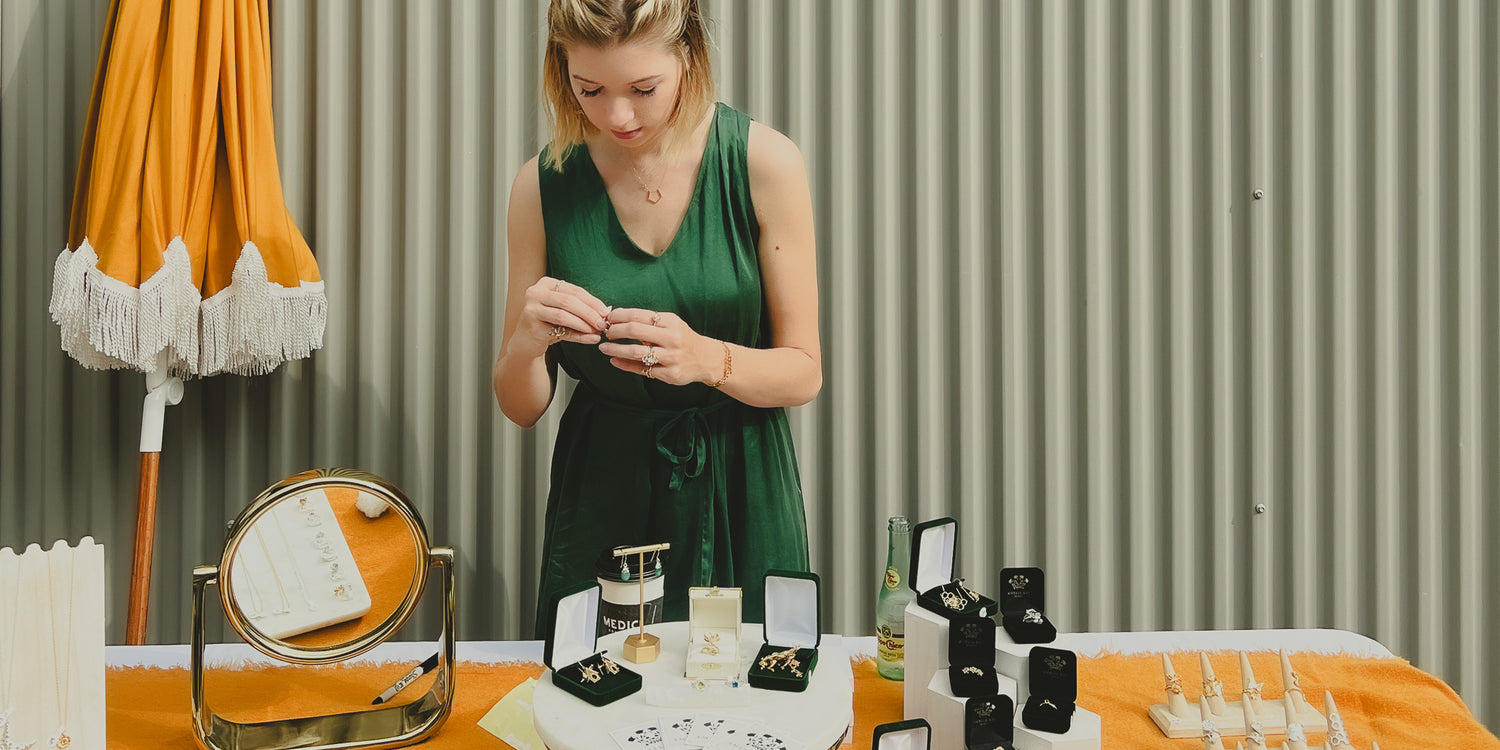 About Amelia Ray
Amelia Ray is a Texas-based jewelry designer who creates unique, nature-inspired pieces using 3D printers. With a commitment to sustainability, Amelia prioritizes ethical sourcing of diamonds and gemstones. She is dedicated to minimizing environmental impact by utilizing non-plastic packaging and employing sustainable methods throughout her jewelry-making process. As a one-woman show, Amelia welcomes inquiries and custom requests, ensuring personalized attention to bring your dream piece to life. Feel free to reach out with any questions or design ideas