Regular price
Sale price
$48.00 USD
Unit price
per
Sale
Sold out
Share
Crafted with precision and care, this necklace showcases the timeless beauty of the pentagram symbol, rich in meaning:
Spiritual Connection: Embrace the link between the earthly and the divine, with the pentagram representing the balance between self and spirit.
Elemental Harmony: Each point embodies the elements of earth, water, fire, air, and spirit, symbolizing the interconnectedness of nature.
Protection: Wear it as a talisman of protection, guarding you from negative energies and guiding you on your spiritual journey.
Versatile Style: Elevate your fashion with this meaningful accessory, suitable for everyday wear and special occasions.
Size: 18mm in diameter. Choose from 14,16, 18, or 20-inch cable chain
View full details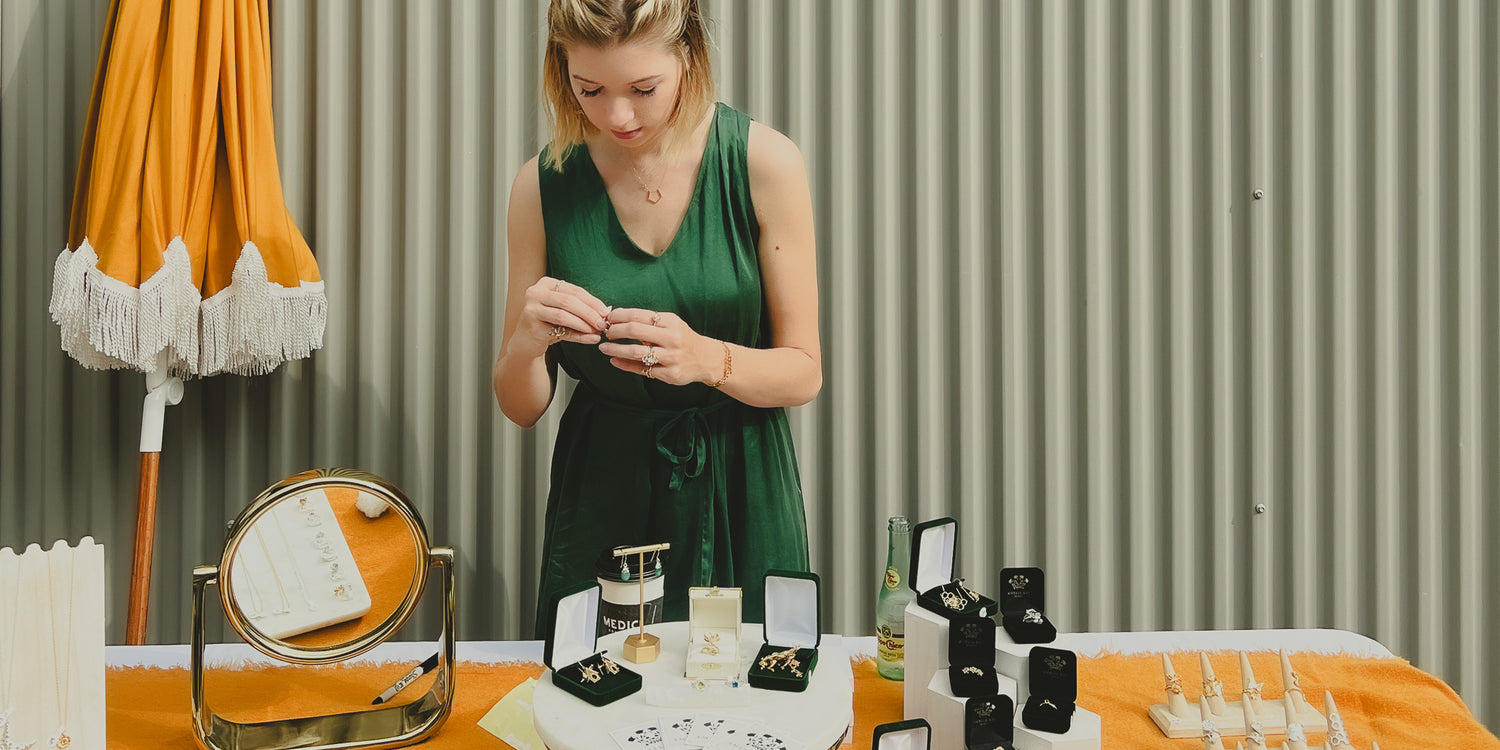 About Amelia Ray
Amelia Ray is a Texas-based jewelry designer who creates unique, nature-inspired pieces using 3D printers. With a commitment to sustainability, Amelia prioritizes ethical sourcing of diamonds and gemstones. She is dedicated to minimizing environmental impact by utilizing non-plastic packaging and employing sustainable methods throughout her jewelry-making process. As a one-woman show, Amelia welcomes inquiries and custom requests, ensuring personalized attention to bring your dream piece to life. Feel free to reach out with any questions or design ideas