Regular price
Sale price
$98.00 USD
Unit price
per
Sale
Sold out
Share
Title: Ring Holder Moon Necklace
Story: If your affection for your rings is matched only by your desire to preserve their beauty during various activities, coupled with the fear of misplacing them when they're not worn, then this necklace presents itself as the ideal solution. Not only is it inherently exquisite, but it also doubles as a dainty ring holder, ensuring the secure embrace of your cherished ring at all times.
Material: 925 Sterling Silver, Solid gold, or Vermeil, I am sorry I only have 14K Yellow gold pictures so far.
Timeline: 1-2 weeks!
Size: 25mm x 18mm. Choose from 16, 18, or 20-inch 1mm cable chains. If your ring is larger than (size 12) please let me know so I can resize the moon for you so the ring is secure.
Packaging: All items are nicely packaged and ready to gift in lovely jewelry boxes. The jewelry boxes are reusable and recyclable
Background:
Amelia Ray is a Texas-based jewelry designer who creates unique, nature-inspired pieces using 3D printers. With a commitment to sustainability, Amelia prioritizes ethical sourcing of diamonds and gemstones. She is dedicated to minimizing environmental impact by utilizing non-plastic packaging and employing sustainable methods throughout her jewelry-making process. As a one-woman show, Amelia welcomes inquiries and custom requests, ensuring personalized attention to bring your dream piece to life. Feel free to reach out with any questions or design ideas.
All images are copyrighted by Amelia Ray Jewelry. All rights reserved ✿
View full details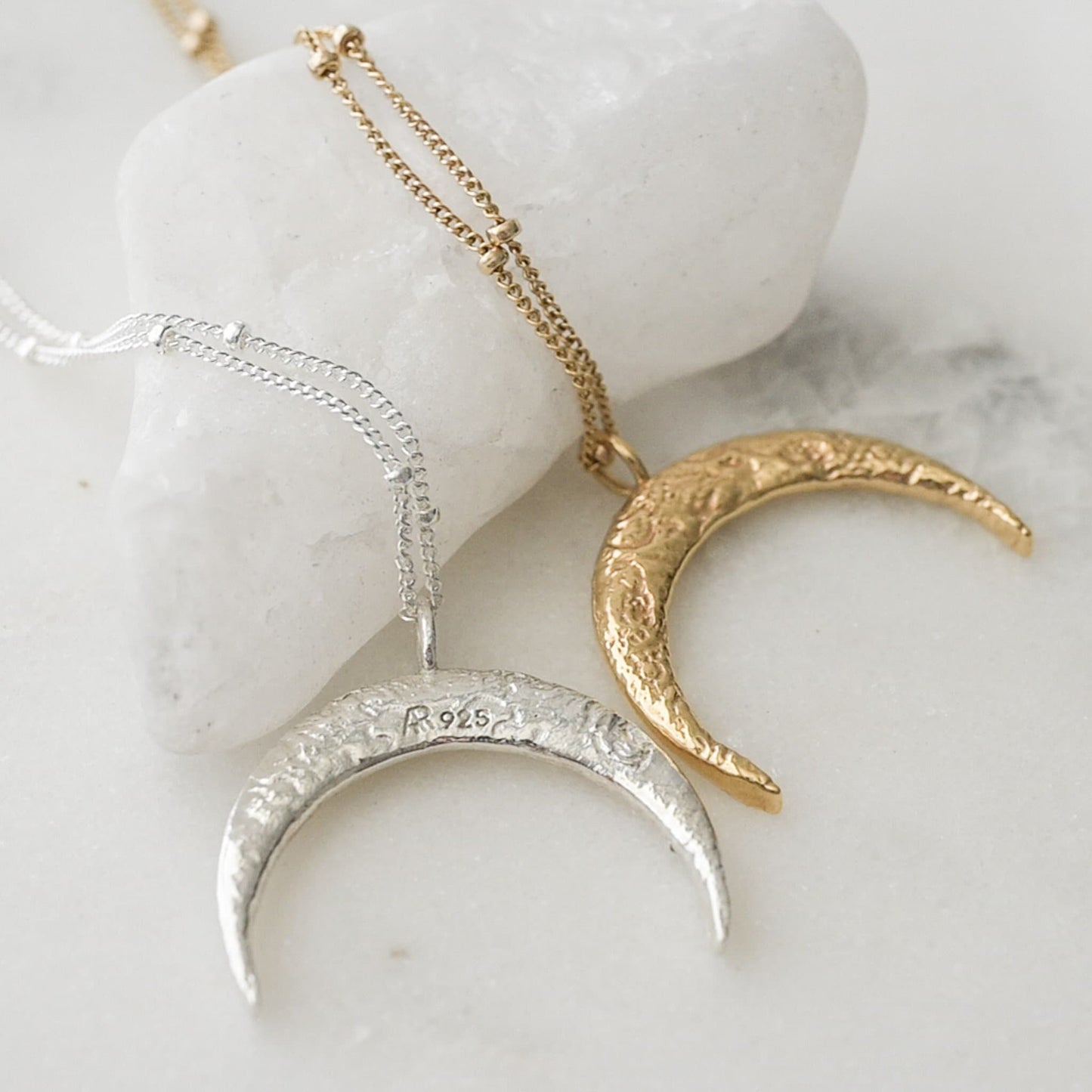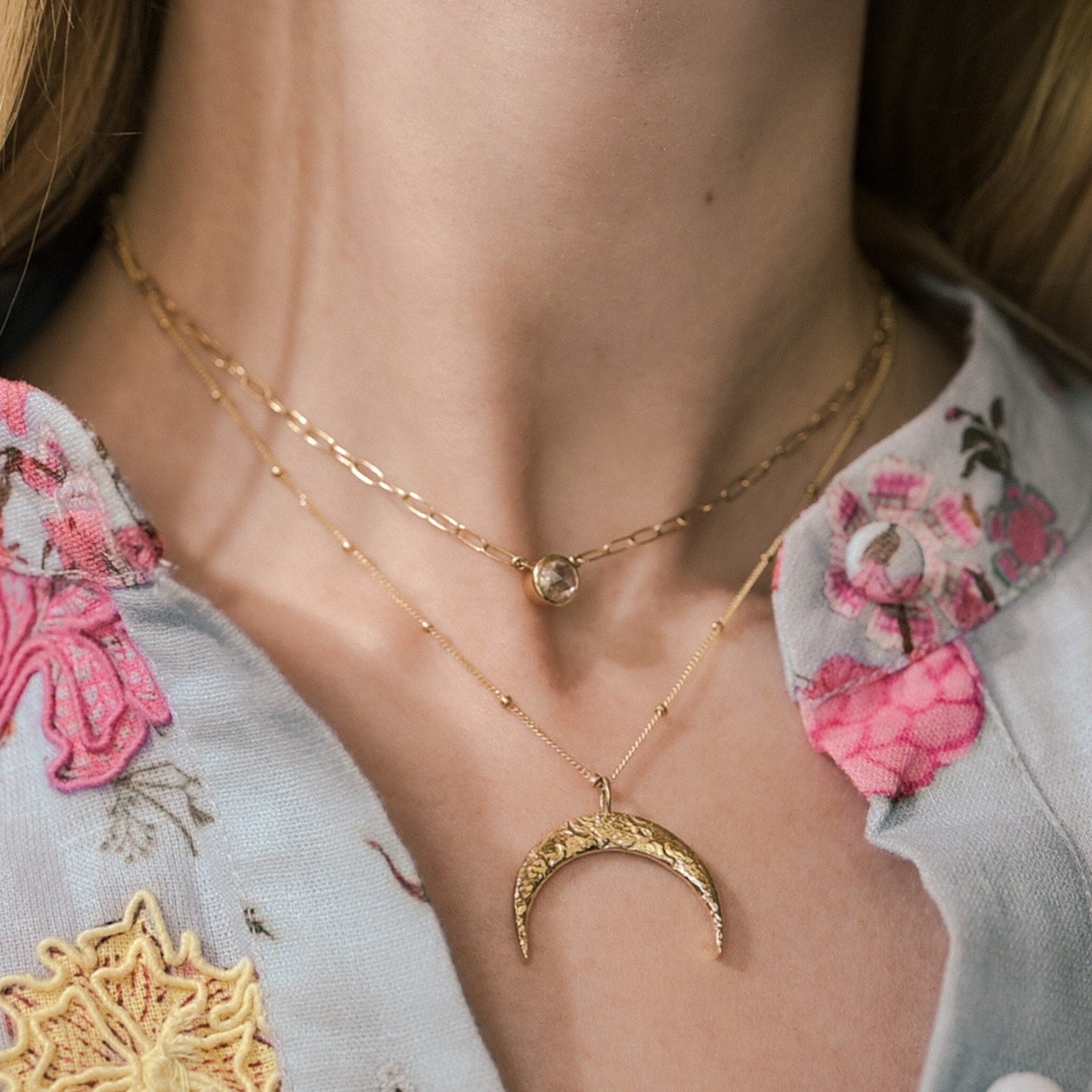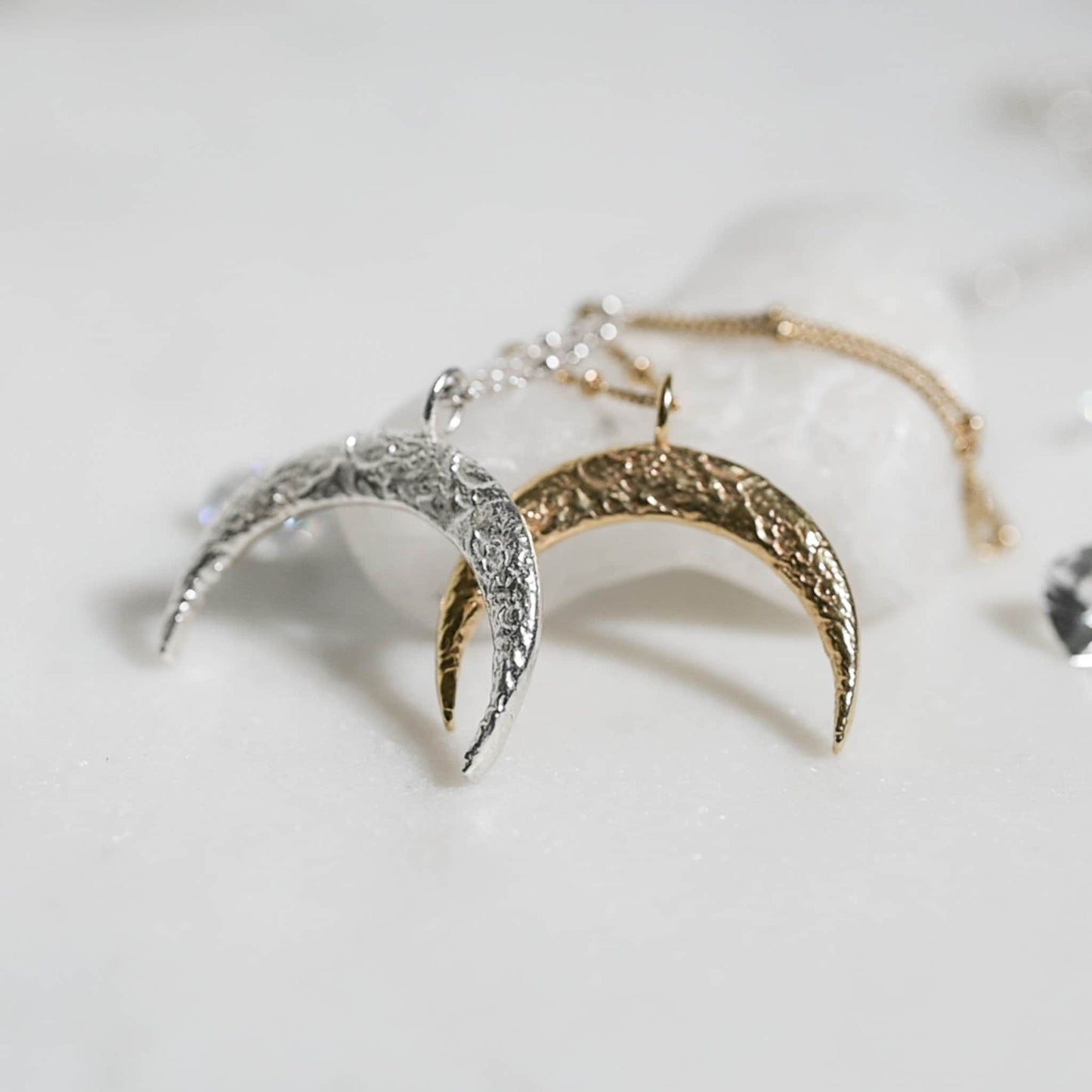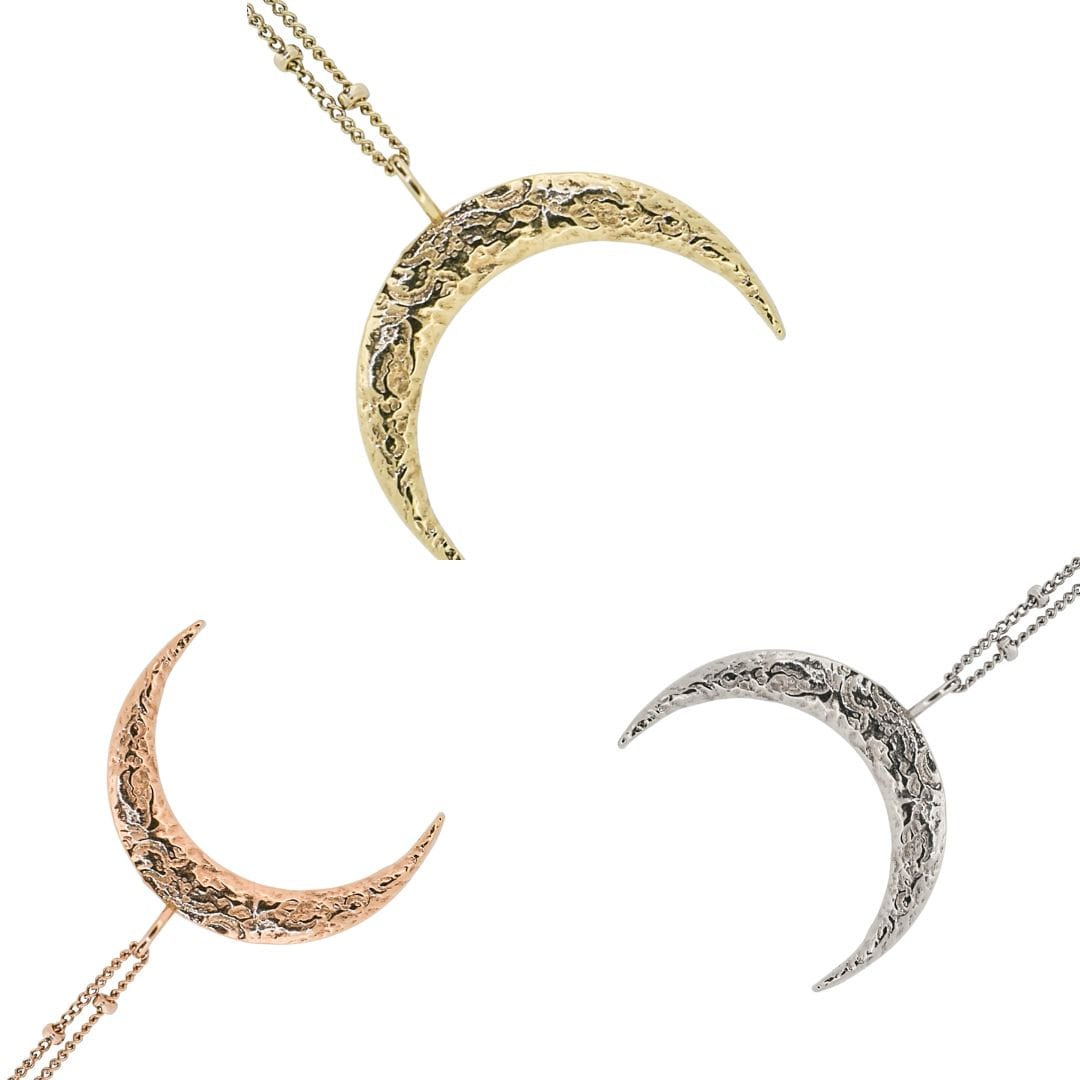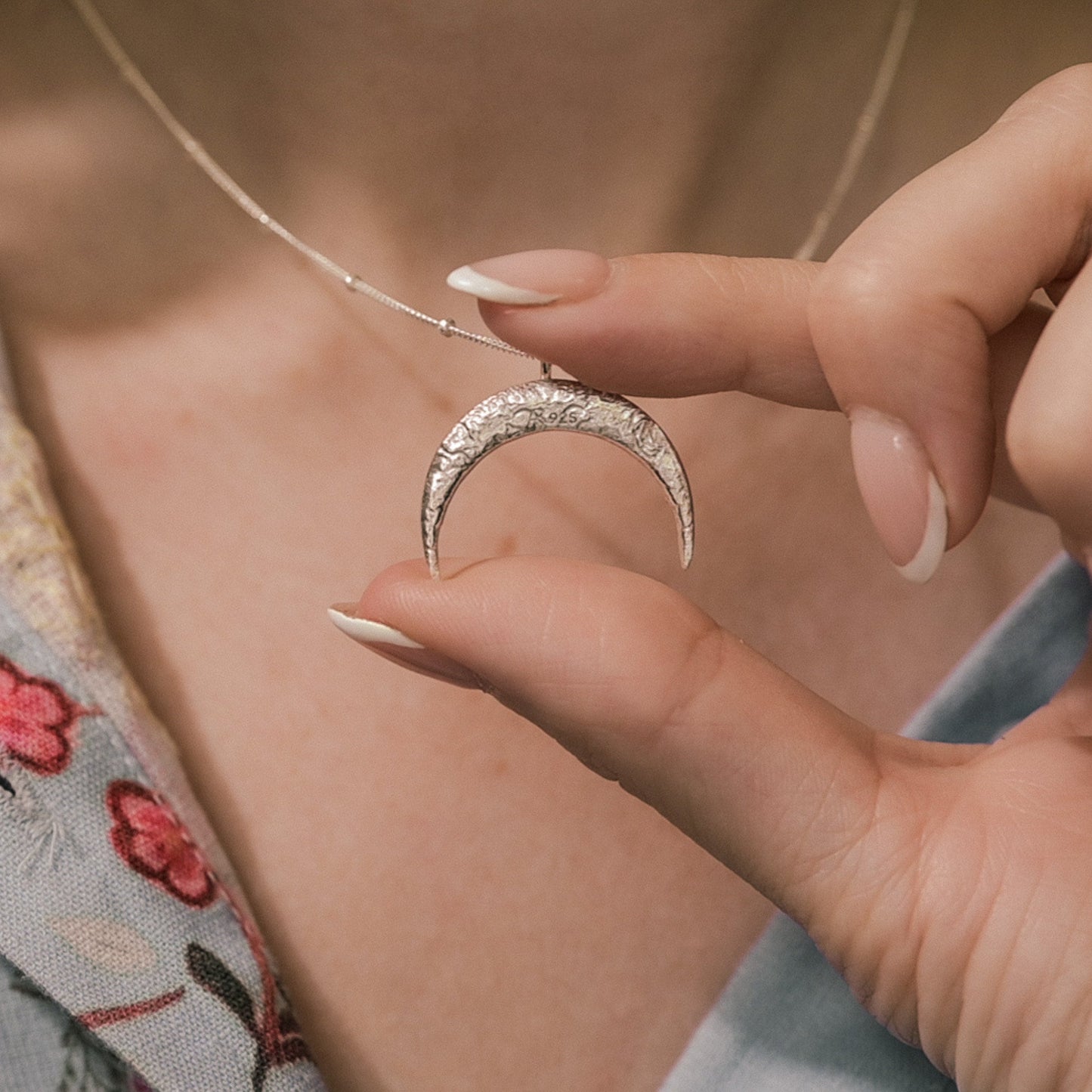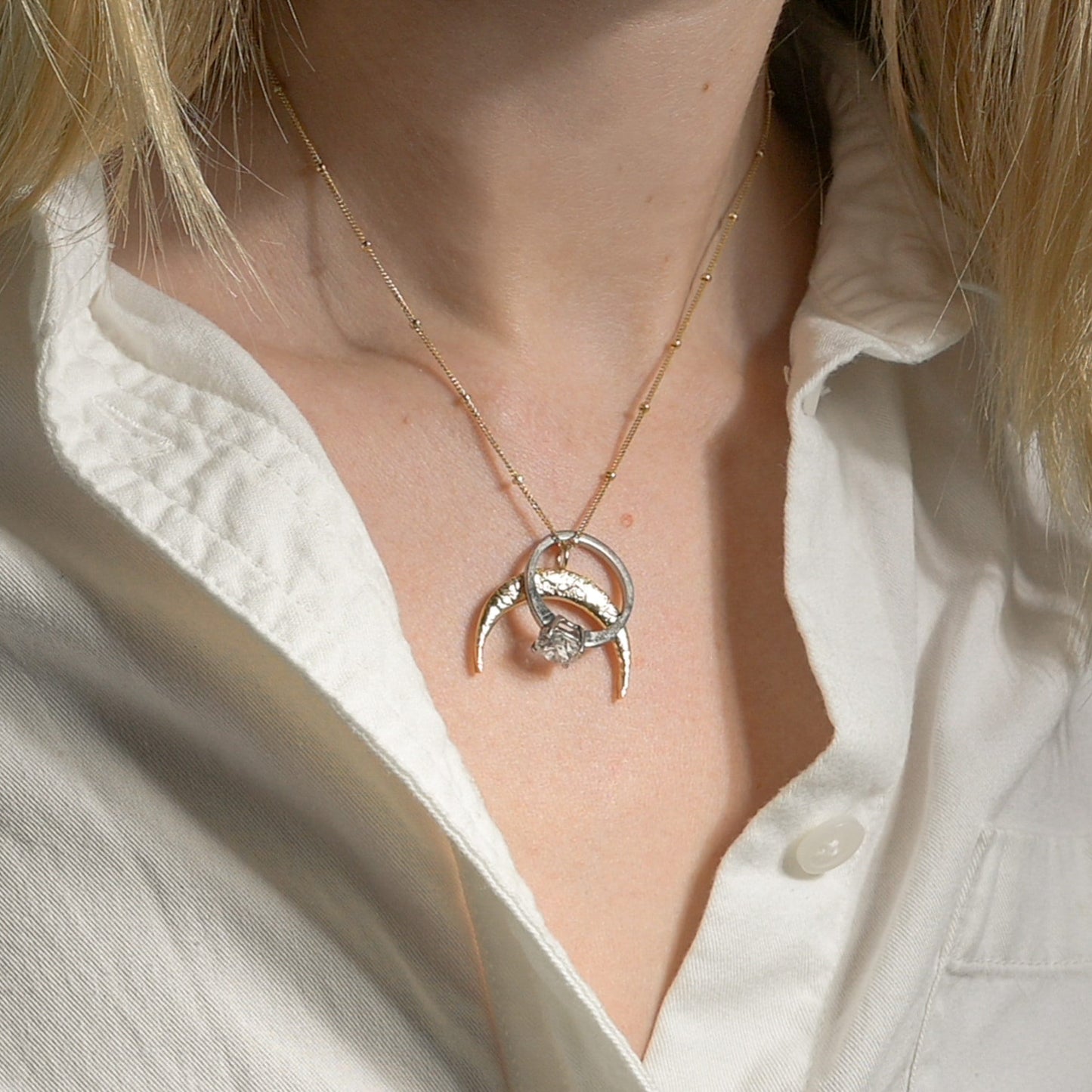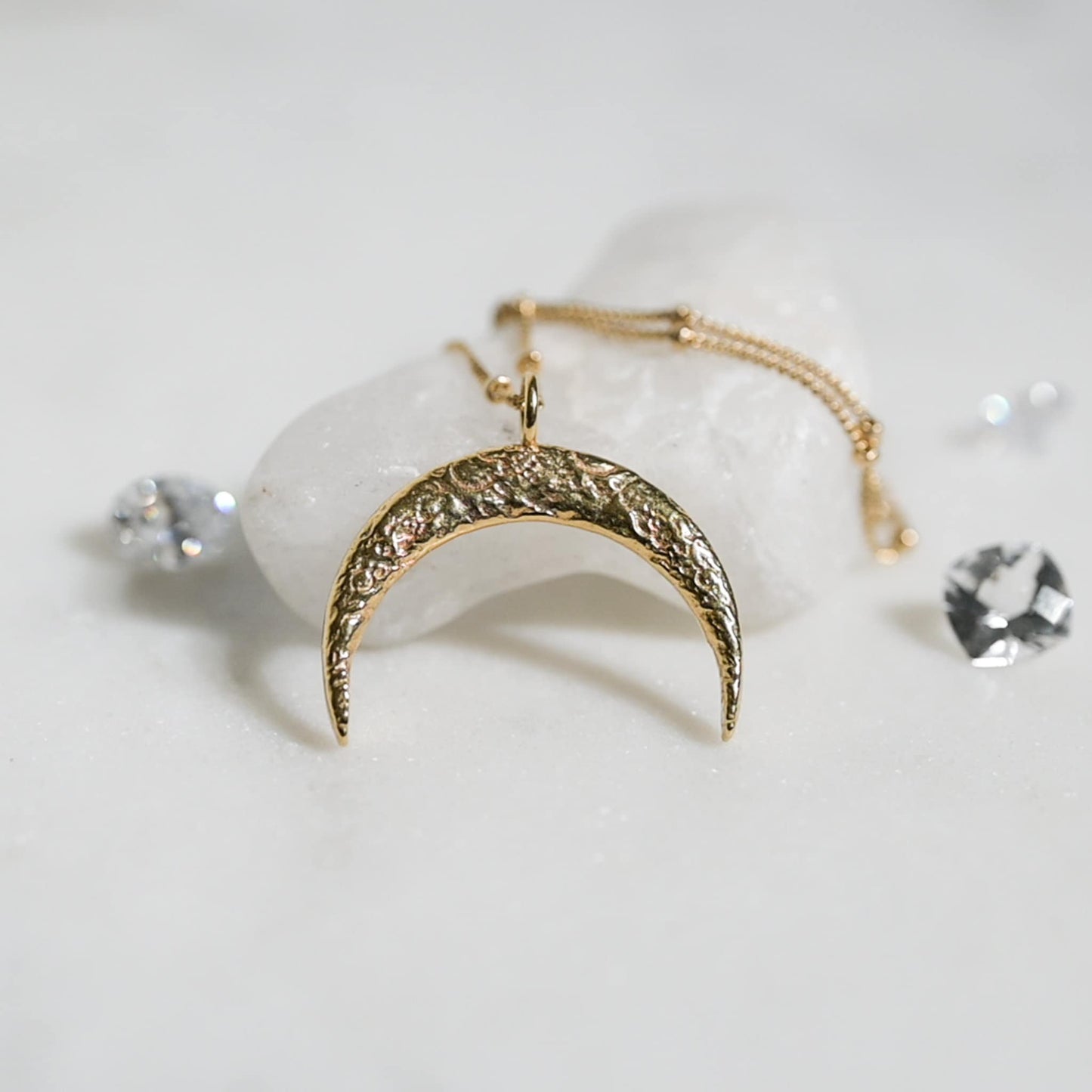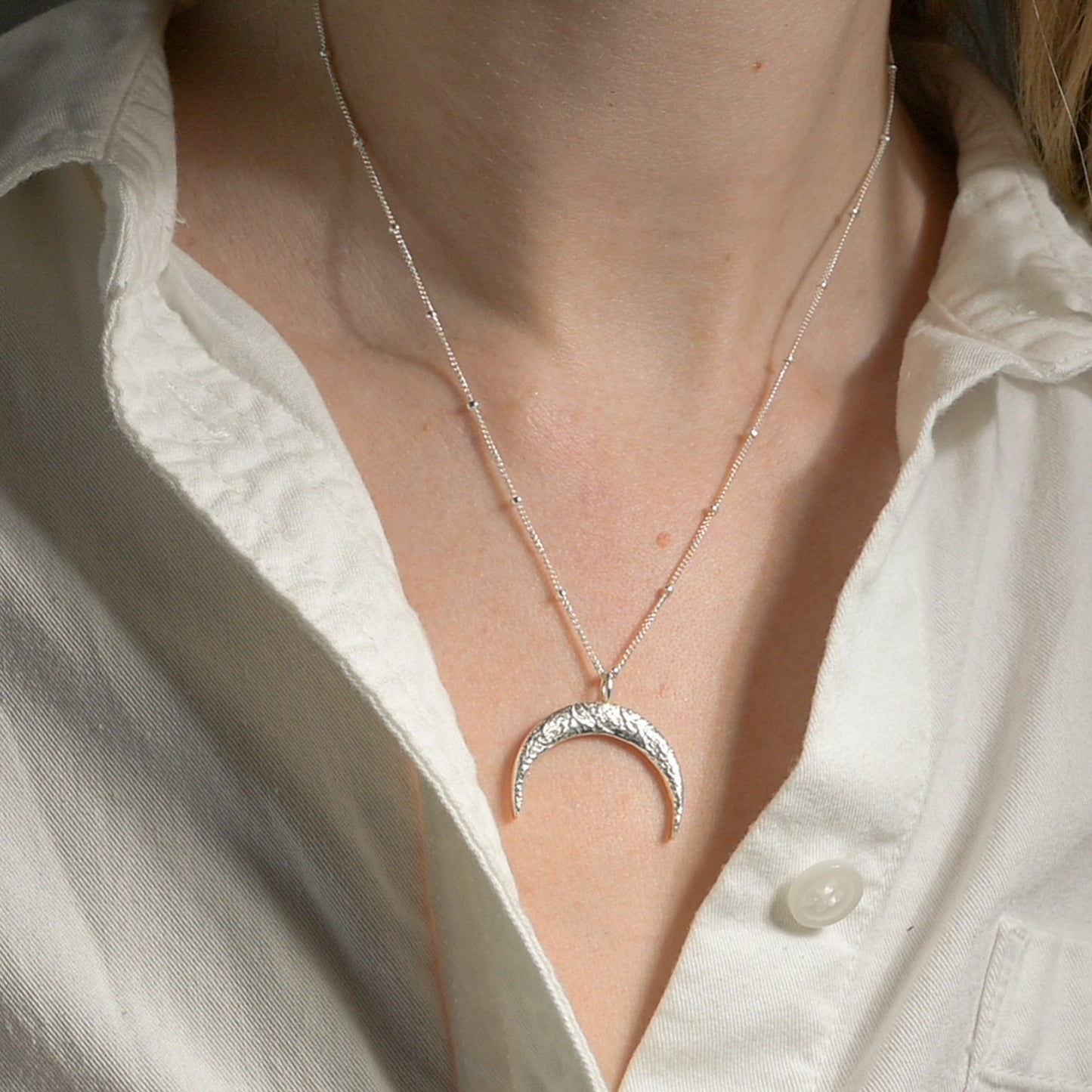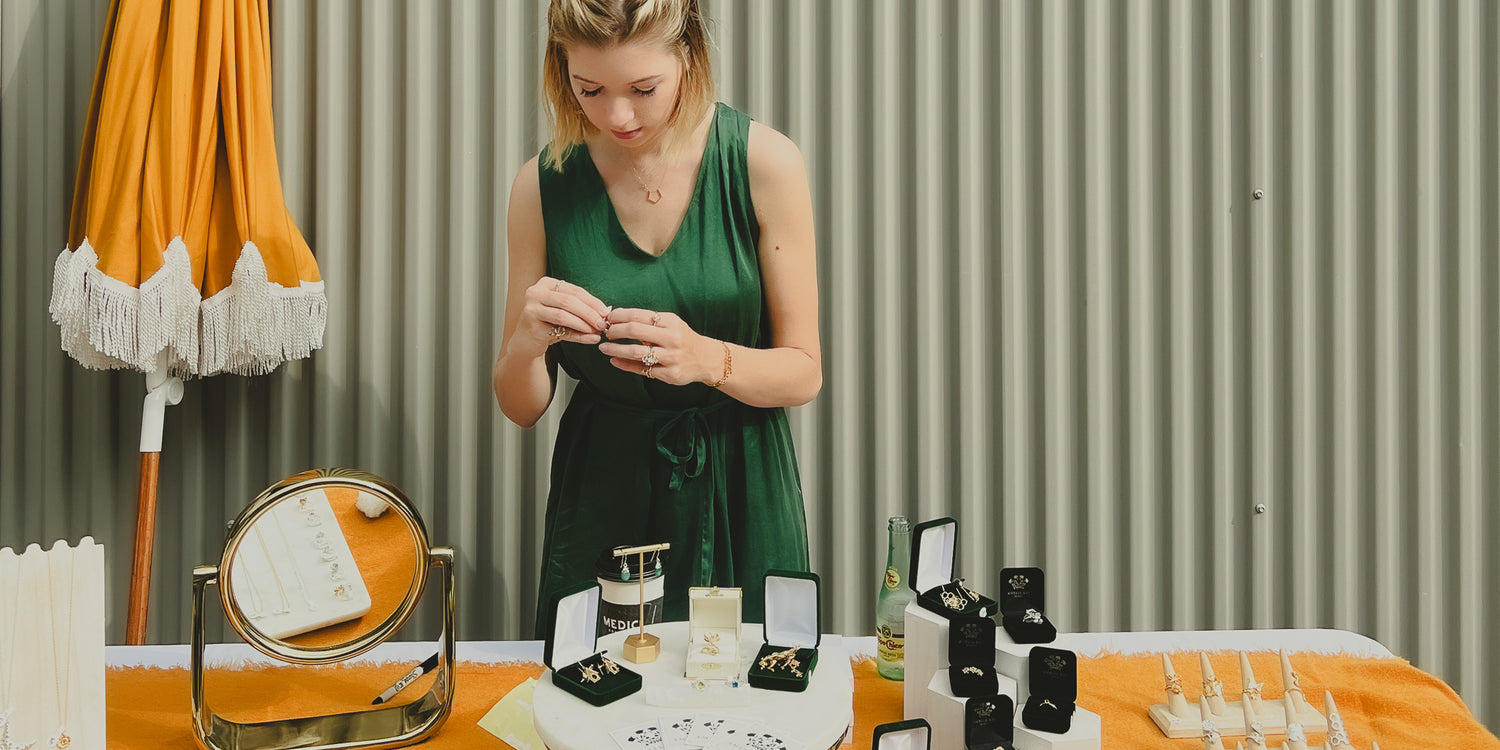 About Amelia Ray
Amelia Ray is a Texas-based jewelry designer who creates unique, nature-inspired pieces using 3D printers. With a commitment to sustainability, Amelia prioritizes ethical sourcing of diamonds and gemstones. She is dedicated to minimizing environmental impact by utilizing non-plastic packaging and employing sustainable methods throughout her jewelry-making process. As a one-woman show, Amelia welcomes inquiries and custom requests, ensuring personalized attention to bring your dream piece to life. Feel free to reach out with any questions or design ideas